One of the things all landlords should consider before putting their property on the market, is what time of year would be best to find a renter for their property quickly! Common sense dictates that it's smart to launch a property onto the rental market when the most people are looking, limiting the risk of a dreaded "void period" losing you dollar.

Generally speaking, the best time of year to put your home up for rent is☀️summer☀️, with demand peaking in August. Families hope to settle kids in before the start of a new school year in September, students are looking for house shares before their courses begin and graduates need a pad to move into before starting jobs. It's also much easier to move house when the sun is shining and there are more daylight hours!

That said, rental searches also spike❄️at the start of the year❄️. Consider listing your property in February, when renters have recovered from the Christmas hangover and are keen to start afresh. Moving house is a popular New Year's resolution, so capitalise on the admirable folk who actually have the willpower to act on it! This is also a great time to purchase a buy-to-let property, giving you enough time to get the keys in hand and prepare for the busy summer season.
So what about the rest of the year? Let's break it down!
The trend of the number of enquiries sent by renters
January
The first half of January is a bit of a write off as renters emerge bleary-eyed from the excesses of the festive season, somewhat paralysed by the blues. Come the latter end, however, they start getting their acts together, so you'd be smart to spend this month finding a trustworthy letting agent.
February
This is a great month to secure new tenants who had pledged to move house in the new year, even if they do have to battle the Beast from the East come moving day.
March
Spring is round the corner, meaning the number of letting enquiries should start rising. This is a wise time to get ahead of the competition if your property is in an area that's overrun with listings come summer, so long as there's enough demand.
April
Easter weekend usually falls in April (19-22 in 2019), giving renters an extra two days' holiday to trawl property listings and make big decisions. Be sure to offer a 12-month tenancy to tenants moving in now, rather than a 6-month one, or you risk having to find a new tenant in the slow pre-Christmas season.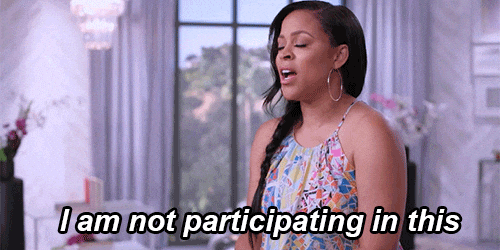 May
This month is a bit of a dark horse. Renters will take advantage of its two Bank Holiday weekends to recce locations and request viewings. The two extra days off also offer a prime moving opportunity for tenants who don't want to spend their precious annual leave packing and unpacking boxes.
June
Tenants who started six-month tenancies at the beginning of the year may be looking for a new place this month. We'd recommend waiting a little longer to hit the demand spike but if you need to list your property now, it's still a great time to do so 😄.

July
Summer is well and truly underway (hopefully, this is Britain we're talking about!), so get listing that property!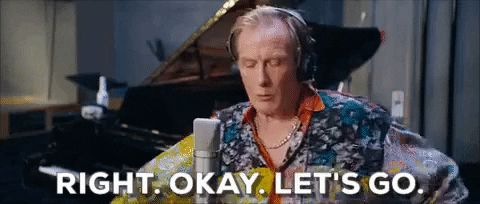 August
Demand peaks as tenants aim to make the most of the dry weather and get settled before the unofficial 'new year' begins in September.

September
If you've missed the summer rush and are targeting students, go big on your marketing in September. Sure, the more organised will have sorted their accommodation out months ago, but there will still be plenty of last-minuters desperately searching for new digs.

October
Tenant enquiries start dipping from now until Christmas, but moving in October still gives families enough time to settle in before Santa arrives.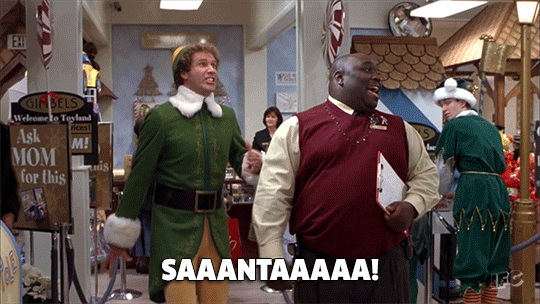 November
November can be a bit of a black hole for letting enquiries but if you need to find new tenants this month, don't be disheartened. There are always people looking for somewhere to rent in London, even if it means taking tenants on short-term until your local market picks up again.

December
Most people have one thing on their minds this month: Christmas. Moving house is a stress to be delayed until the new year, where possible, and most letting agents shut up shop over the holidays. No surprises then, that demand is at its lowest in December.

How soon after a tenant gives notice should I advertise for their replacement?
The general rule of thumb in London is to advertise your property no more than four weeks before it will be available to move into.

Get permission from any existing tenants to enter the house as soon as they give notice, so you can note any redecorating and repairs that needs doing, order the necessary bits and bobs and book in contractors. That way, you can get cracking as soon as they're out of the door and get a new tenant in sharpish.
Make any commitment to improve the property clear in the online listing; prospective tenants spend a lot of time trawling through properties and checking out the photos before requesting a viewing. Knowing a grubby-looking wall is getting a fresh lick of paint, an ugly kitchen is being replaced or a stained carpet is being relaid can sway on-the-fencers 😉.

Make sure your letting agent is fully aware of your makeover plans so they can emphasise them during viewings. If you haven't chosen a letting agent yet, our handy tool lets you search for reliable local letting agents as rated by our renters. Happy renter, happy landlord!