Sorry to break it to you, but becoming a landlord isn't just a case of buying a property, finding a tenant and letting the money roll in. It means understanding what landlords legally have to provide, fix and pay for during a tenancy, as well as your own rights. In other words, it means getting your head around all the boring laws laid out in the Landlord and Tenant Act 1985.
Predictably, said Act is drier than the Sahara 😴, so we've stepped in to help make it that bit more digestible, even if there's little chance of making it tasty.
Have a read through of our handy legal for landlords 101 checklist, then get on with the fun part!
The law says landlords must…
1) Check a tenant's 'right to rent' by asking to see proof of immigration status, such as a passport
It's a criminal offence to let your property as a main residence to anyone who cannot provide proof of British citizenship or their right to rent in the UK. It's the responsibility of you or your letting agent to check a prospective tenant's ID. Letting to an illegal migrant can lead to a fine of up to £3,000 per tenant or even a prison sentence. So don't just assume!
If your tenant has a UK/EEA/Swiss passport, they have a permanent right to rent. Tenants can also show both their UK birth or adoption certificate and their full or provisional UK driving licence together. For a full list of documents that confirm the right to rent, see the Home Office guide. Take copies as proof you have carried out these checks and note the date on which they took place.
2) Provide your tenant with an Energy Performance Certificate for your home, a gas safety certificate and a copy of the government's 'How to Rent' guide
You must have an Energy Performance Certificate to let a property legally. These state how energy efficient your property is and advise on how to improve it. It must have an EPC rating of E or above to be rentable. Tenants must be given a copy when they move in to give them an idea of how much their energy bills will cost. These last for ten years but you can apply for a new one if you make improvements to your property.
Gas equipment must be installed and maintained by a Gas Safe registered engineer (do not be tempted to 'have a go' yourself! 🙏). They must check the safety of all appliances and pipes every year. You must give a copy of the latest safety check record to your tenant, either before they move in or within 28 days of the engineer's inspection. Keep these records for at least two years.
You must also email or give your tenant a hard copy of the government guide, 'How to Rent', which lays out your legal obligations as landlord and their rights as tenants. If you don't give them this guide, you can't serve a Section 21 eviction notice (see below!).
3) Protect the tenancy deposit with an authorised deposit protection scheme
Huh? Okay, so in England and Wales you have a choice of three deposit protection schemes, all backed by the government, with which you can registered your tenant's deposit: Deposit Protection Service, MyDeposits, Tenancy Deposit Scheme.
These exist to make sure a tenant gets their deposit back if they meet the terms of the tenancy agreement, don't damage your property and pay the rent and bills.
You must put your tenant's deposit into one of these schemes within 30 days of receiving it. The Housing Act 2004 states you must then send your tenant all the details listed on this government page, known as 'prescribed information'.
Once the tenancy comes to an end, you must return the deposit within 10 days of agreeing with your tenant how much they'll get back. It'll be protected in the scheme until any disputes are resolved, with a free dispute resolution service offered if both parties agree to it.
Fail to do this and you risk being ordered by a court to pay the tenant up to three times the deposit! 😱 It's also impossible to serve an eviction notice if you haven't protected your tenant's deposit.
4) Take responsibility for repairing the property's structure and exterior, as well as keeping the gas, electricity and water systems in safe working order
For clarity, the law states that you as the landlord must take responsibility for issues with the roof, walls, windows frames, gutters, chimney, stairs and bannisters; the heating, hot water and radiators; any gas appliances, pipes and ventilation; electrical wiring; the basins, sinks, baths, pipes and drains; and, of course, any damage that may be caused in the process of attempting these repairs.
Tenancy agreements are the best way to make it crystal clear what else you will repair during the tenancy. For example, you may also agree to maintain any appliances you've provided, such as washing machines, dishwashers and fridges. Repairing communal stairways and entrance halls usually also fall under the landlord's responsibility, but fixing a lightbulb does not!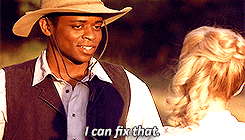 Gas appliances must be checked yearly, as mentioned above. There's no similar requirement for electricity (unless you're a 'house in multiple occupation', see below), but you must ensure that all sockets and light fittings are safe to use, as well as any provided electrical appliances. If unsure, electricians can perform safety checks every five years.
5) Install at least one (working!) smoke alarm on every floor
Fire safety is a serious issue. It's your legal duty to install smoke alarms on every floor, as well as a carbon monoxide alarm in any room with a wood burning stove or other 'solid fuel burning appliance' 🔥.
These need to be in working order when your tenant moves in; a good tip is to record your check in the inventory. From then on, they are responsible for replacing the batteries or telling you they need a new one. Fail to do this and you risk a fine of up to £5,000!
You must also ensure that any supplied furniture and furnishings are fire safe and that tenants have access to escape routes wherever they are in the property.
Extra fire gear, such as extinguishers, need only be provided if you're renting out an HMO.
6) Give 'reasonable notice' before entering the property
You're legally within your right to enter your property to inspect problems and carry out repairs. However, the law states you must give your tenants at least 24 hours' notice, unless it's a genuine emergency or they give you permission to enter sooner.
Note that tenants have the right to stay in the house while minor repairs are carried out. During major repairs, you can ask them to move out, but only after confirming in writing how long the works will last, details of alternative accommodation and their right to return.
If they refuse to leave, you can apply to the court for an order for your tenants to leave. You're more likely to be granted this if you provide them with alternative accommodation.
7) Get a licence if you want to rent out an HMO
HMOs, or houses in multiple occupation, are properties rented by at least three people from more than one household, sharing a kitchen and bathroom. If five or more people live there, you must apply for a licence from the council. Beware, there's an 'unlimited fine' if you don't!
8) Pay tax on your rental income
If your annual rental income exceeds £2,500 after expenses or exceeds £10,000 before expenses, you must pay tax. The first £1,000 of profits is tax-free and constitutes your 'property allowance'. To pay tax you'll need to file a Self Assessment tax return 📝.
Expenses you can deduct from your rental income include the things you need to spend money on to keep your property running, such as letting agents' fees, insurance and necessary repairs. You can no longer deduct buy-to-let mortgage interest. For more, see this government page.
9) Get a court order and give notice in writing if you want to evict your tenant/s before the tenancy period outlined in their contract has expired
You cannot simply throw a tenant out of your house mid-tenancy for falling behind on rent or breaking the terms of the tenancy agreement. In this case, you must apply to a court to serve a Section 8 notice (an eviction notice) and be prepared to give evidence.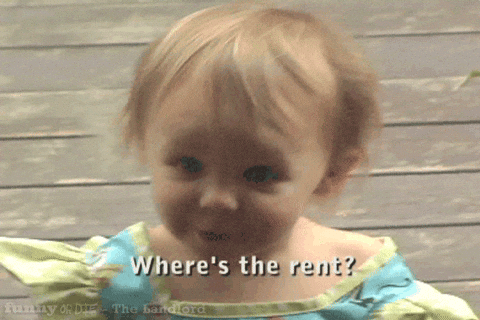 A Section 21 notice, informing the tenant of your wish to take back the property can be served without a reason after a fixed term tenancy ends or during a periodic, or rolling, tenancy. To do this, you must fill in Form 6a online. Tenants must be given at least two months' notice to leave.
Forcing a tenant to leave without following the official procedure is illegal.
That's a lot to take in!
It is, but it'll be a lot easier in the long run - both on your mind and pocket! - to be a law-abiding landlord than a law-breaking one. It's worth getting this stuff nailed. Why not print it out and cross off each point when you've done it? ✅
Good letting agents can be really helpful too, acting as the go-between for your tenants and taking a lot of the admin weight off your shoulders.
That's where Movebubble comes in, helping you choose the most reliable letting agent in your neighbourhood. Simply pop your postcode into our handy search tool and you'll be taken to a list of the best letting agents in your area, as rated for by renters. Finally, you can breathe a sigh of relief!