We get it: you've spotted a property in your local letting agent's window that looks very much like yours, only the landlord's charging more. "Time to hike up the rent!", you say to yourself, excitedly - and it may well be.
Demand for private rentals has tripled in the last decade as potential buyers struggle to afford a hefty deposit, while social housing stocks fall, further saturating the market. Rent increases are to be expected but, understandably, the news that they'll have to pay more is never going to be welcomed by tenants!

So pause. Do some research and weigh up your situation and options carefully before delivering it, especially if you value your renters and hope they will stay.

Even if you've already confidently come to the conclusion that you will be raising the rent - either in response to the imminent tenant fees ban, rising demand or your own financial needs - you need to make sure you do so fairly and legally 😇.

Let's answer a few of your most burning questions and offer some savvy tips, then, shall we?

Is there a limit to how much a landlord can raise the rent by?

In theory, no. It's up to you and need not be in line with the London average annual rental increase, but remember it costs money to re-let a house.
Be sure to research local market rates first. Suddenly and drastically hiking up the rent may put you at risk of losing your existing tenants and struggling to attract new ones, leaving your property empty and incomeless. Letting agents may charge extra for finding you new tenants, too.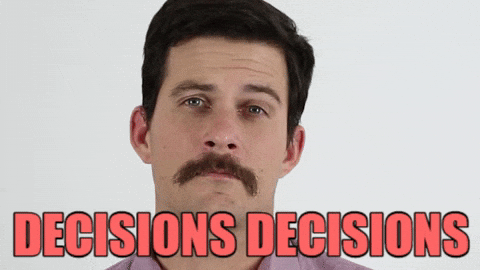 How often can a landlord increase the rent?

For fixed-term tenancies, you can only increase the rent if your tenants agree to it, or if there's a rent review clause in the contract stating that the rent could be increased at a given point in the tenancy. Otherwise, you'll have to wait until the fixed-term tenancy comes to an end, at which point you can write a higher rent into a new tenancy agreement.

For a periodic or rolling tenancy, you can only increase the rent once a year. Tenants must be given official notice of a rent rise using a Section 13 notice (download it from the government's website here).
The length of notice you need to give depends on the tenancy, but must be at least one month for tenancies shorter than a year and at least six months for a tenancies of a year or longer, so tenants have time to budget for the rent rise or find somewhere new if they'd prefer.

Can tenants refuse a rent increase?

Tenants are within their rights to refuse a rent increase, so don't expect them to put up or shut up! They may well decide to leave if they think they can find better value elsewhere. Think carefully before serving that Section 13 notice, especially if you have a good relationship with your tenants and would like them to stay.
Renters also have the option of applying for a tribunal if they believe the rent increase to be unfair. This involves property professionals assessing the cost of renting similar properties nearby and deciding whether your proposed rent hike is fair. If they don't, you won't be able to go through with it. The tribunal's decision is binding for at least one year 😬.
So…how should I break the news to my tenants?
1) Be sensitive, and nice!

Good old-fashioned common decency goes a long way. Remember that your tenants will be affected by a rise in rent, in some cases troublingly so. This isn't a reason not to go through with the increase, you're running a business after all, but some sensitivity is always appreciated. The best outcome is that your tenants accept the raise and you can continue to enjoy and build on a positive landlord-tenant relationship for years to come.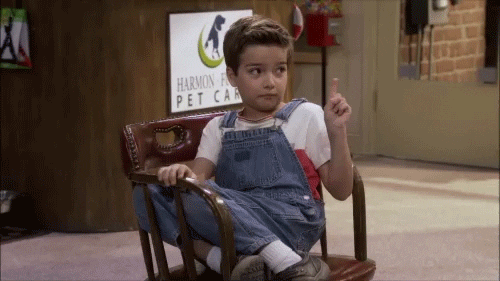 2) Explain why you're raising the rent

Landlords get a bum rap. It's easy for tenants to dismiss you as greedy the moment you mention a rent increase. Explaining why you are asking them to start paying more can help minimise resentment and any resulting disputes. For example, you may need to bring more money in as a result of a letting agent charging you higher fees ahead of the imminent tenant fees ban. Or perhaps the government's withdrawal of mortgage interest tax relief for landlords has put you in a tricky position.

Maybe it's simply that you haven't raised the rent in years and wish to bring it in line with what landlords of similarly-sized properties in the area are charging. Point your tenants in the direction of online listings that prove you aren't being unfair and that, if they want to stay in the neighbourhood, they'd likely end up needing to pay the proposed new rent to someone else anyway. If you can, find rental properties that cost more than you are asking to show them (nicely!) that they will still be winning and leaving on principle might not be in their best interests.

3) Be prepared to negotiate on price if you want them to stay

If your tenants pay on time and have been looking after your property well, but they're unhappy with your proposed rent increase, it might be better to negotiate than risk losing them and in turn money during a potential empty period 😥.

Possible compromises to consider include rolling out the rent rise over a period of time to make it easier for them to budget for the extra outgoing, or offering some property improvements in exchange, such as new carpet or a fresh lick of paint on the walls.
There's also the option of offering your tenants a longer fixed-term tenancy of between a year and 18 months, as reassurance that their rent will not rise again before then.

Make sure that whatever is agreed is signed for by both yourself and the tenant, so you have written evidence should a dispute arise further down the line.
4) Hire a letting agent to do the dirty work for you

Letting agents instructed with property management act as the go-between, minimising contact between yourself and your tenant, meaning they can let them know about a planned rent increase, should you prefer. Good letting agents will also have a strong knowledge of the local rental market and can advise on whether or not the rent you're proposing is fair.
Choosing a letting agent can be a bit of a minefield, so why not check out our ranking of the best near you, as rated by our discerning tenants? Pop your postcode into our handy search tool and away you go!