Our top ten tips for choosing a letting agent will help steer you towards the most trustworthy professionals near you, while our simple agent search tool points out your most popular local letting agents as rated by the renters themselves.
But what if your final shortlist features a mix of traditional high street letting agents and the more modern online-only variety? How do you choose between them? 😫
Perhaps you've heard that online letting agents are cheaper and offer better digital marketing, but are put off by how much more hands-on you'll need to be as a landlord. Or maybe you're biased towards the bricks-and-mortar shops that still dominate so many high streets, because you'd value face-to-face contact with somebody who knows the area and its rental market inside out.
Clearly, there are pros and cons to both sides of the letting agent coin. So let's weigh them both up according to six key factors, and hopefully help you decide…
1) Ease of contact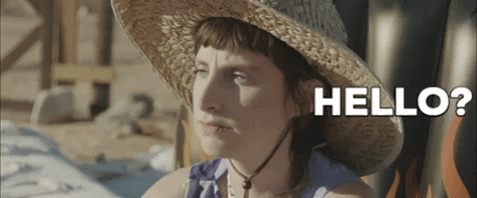 High street letting agents generally open during conventional working hours (Monday to Friday, 9am to 5pm). This can be tricky if you also have a full-time job that keeps you busy during that same time period. Some will open on Saturdays or later some evenings to make this easier, but be sure to check in advance of signing a contract or expect frustrations further down the line. Consider the needs of your tenants too - chances are, they will also be occupied during weekdays, making organising initial viewings difficult, and may find it annoying if they struggle to get hold of their letting agent when needing to request an urgent repair.
Online letting agents may lack a shop you can stroll into but they will offer a phone number and email address, both of which are usually staffed out of office hours, albeit it often from a call centre. Many also have an online chat feature, so you can whiz across any questions from your desk on the sly. It's less personal, but for ease, speed and cutting to the chase, these communication methods may suit stressed-out landlords in need of quick answers better.
2) Local knowledge
High street letting agents that have been in the area for years, or even decades, are a huge asset to a newbie landlord, particularly if you don't live nearby and aren't familiar with it yourself. They will be able to impart wisdom on the most sought-after streets and how much rent properties similar to yours can command; highlights to big up to renters such as parks, buzzy restaurants and great transport links; and the kind of tenants you're most likely to have success targeting. In places of high rental demand, it's likely they will already have prospective tenants on their books to get in touch with once your property hits the market 😉.
Online letting agents can make use of data analytics tools to draw conclusions about the local market and offer links to helpful facts and resources, but in general they are better suited to landlords who already have some neighbourhood know-how. If you live in the same place you're renting out a property, you'll have more authentic local knowledge than most traditional agents anyway, so there's little point in paying extra for it.
3) Marketing power

High street letting agents tend to offer a string of different advertising options. They can pop photos and basic details of select properties in the window for passers-by to check out, and hopefully enquire about. They usually list their properties on the major portals and apps (which, if they've any sense, include us with our 250,000 London renters!), as well as their own website.
Online letting agents, meanwhile, are built with digital marketing at their cores. They are digital first and usually channel more funds into online promotion than their high street counterparts. These folk are experts in reaching renters through the internet and getting as many 👀 on your property as possible - both on their own site and across others. They may not have a storefront to catch renters' attention in the street, but in the technology age, serious house-hunters will already have spotted those properties online, be it browsing on their laptops on the sofa or checking their phones on the commute.
4) Conducting viewings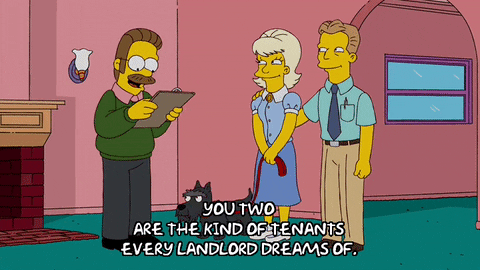 High street letting agents will organise viewings with interested renters and send someone to show them round. So long as you provide them with a set of keys, there's no need for you to leave work early or cancel your social plans. This is great if you're a busy landlord happy to leave the choice of tenants in a professional's hands.
Online letting agents leave you to your own devices when it comes to conducting your own viewings. This can be a chore, yet many landlords prefer to meet the strangers who could be about to move into their property and judge their suitability for themselves. Meeting prospective tenants gives you the chance to sell your property to them directly and answer any queries, while hopefully creating a strong first impression that will hopefully form the foundation of a long and prosperous tenant-landlord relationship 💕.
5) Property management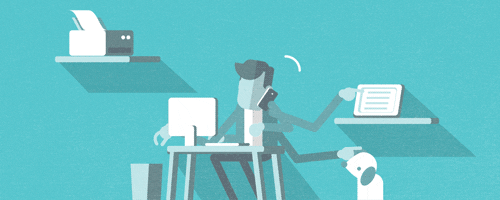 High street letting agents that offer property management give landlords the chance to pay a professional to take care of everything for them, from finding a tenant, conducting reference checks and drafting a tenancy agreement to registering the deposit, collecting rent, answering tenant queries and carrying out any on-site repairs. Often, the landlord has no direct contact with the tenant at all.
Online letting agents usually let you create your own ad, promote your property on their site and property portals and find you a tenant before handing the reins back over to you. However, many also offer property management services for an extra fee. They usually delegate repairs, referencing, inventories and the like to third parties while taking care of everything administrative using their own advanced tech software. Often, you can 'pick and mix' what you'd like them to do, giving you more control over your time and money.
6) Cost
High street letting agents in London tend to charge at least 15 per cent of the monthly rent for full property management, with let-only services costing around 8 to 12 per cent. The Tenant Fees Bill is set to become law in 2019, so remember to ask them how this is likely to affect what they charge landlords. The good news is that it will make high street letting agents more affordable for renters, so there may be a rise in prospective tenants scouting out their wares...
Online letting agents have fewer overheads and can advertise more properties, meaning they can afford to offer you, the landlord, tastier rates 😎. They tend to charge a small upfront fee for advertising, with some charging you nothing at all for a listing on their own site and adding to this if you want your property to appear elsewhere.
So, which do I choose?
It really depends on how much control you want to have over your tenants and property for the duration of the tenancy. Both high street letting agents and online letting agents can offer an excellent service, but we recommend plumping for the former if you are inexperienced or simply want a professional to run the show for you, and the latter if you want to build a relationship with the people living in your house and save money by tackling the bulk of the admin yourself.
Whatever you decide, you'll be sure to find a fantastic letting agent through Movebubble by searching for the most highly-ranked in your area. It's easy to send through an enquiry directly and, if those great response rates are anything to go by, you're sure to hear back soon and get your landlording show on the road!