Choosing a letting agent is one of, if not the, most important stages of becoming a landlord. The best letting agents will find you reliable tenants quickly, sort out all the legal bumf and be on hand to manage your property. In short, they minimise stress and maximise profit, which is why many landlords consider their professional expertise to be invaluable.
Unfortunately, unlike the trustworthy London letting agents on Movebubble's books, there are some dodgy, money-grabbing companies out there. Unscrupulous letting agents will feast on an inexperienced landlord's ignorance. The less knowledge you have about the industry, the more chance they have of pulling the wool over your eyes and draining you of cash.
But don't panic. To help make sure you don't fall prey to any baddies 👿, we've compiled the ultimate guide to finding one of the many goodies 😇!
1) Decide what you want your letting agent to do
Not all letting agents offer the same services. Some are let-only, which usually means they'll market the property, find a tenant, check their references and draft the tenancy agreement. Sometimes they'll register the deposit and collect the first month's rent, before leaving you to your own devices.
Others take on full management of your buy-to-let which, as well as the above, involves collecting (and if necessary, chasing) rent for the duration of the tenancy, sorting out repairs and generally making sure everything goes without a hitch.
Think carefully before deciding which level of service you require. It can be tempting to think it'll be easy enough to do it all yourself, and in some cases it may be. But if you're busy, and certainly if you live far away, hiring a reliable letting agent who can pop round and take care of any issues could save you time and money in the long run. Sod's law dictates that the boiler will break just as you're packing to jet off on holiday…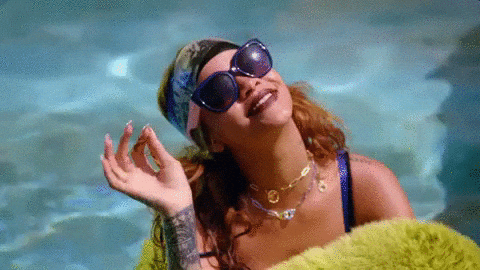 2) Gauge how much letting agents charge to manage a property
Letting agents are unregulated, meaning what they charge for their services can vary. In London, expect to pay at least 15 per cent of the monthly rent for full property management. You are more likely to be successful in bringing that rate down if you are letting long-term and therefore guaranteeing rent for longer. Of course, fees will be lower for let-only services - think more like 8-12 per cent.
Beware letting agents who try and charge you when no tenant is in place. Most promise "no let no fee", and should take less between tenants, too.
In case you haven't heard, tenant fees are to be banned sometime next year, meaning some letting agents may start charging landlords more in a bid to recoup their losses 😥. Be sure to ask how they intend to run things once the Tenant Fees Bill becomes law, and if you'll have to pay extra for inventories, check-ins, tenancy renewals etc. Then compare their charges with other local letting agents.
3) Remember cheap doesn't always mean best
It can be tempting to plump for the letting agent that offers you the lowest fees, but short-term gain may lead to long-term woes. It's more important that they have the skills and experience necessary to find you the right tenants, keep them happy and keep your rental income flowing.
It's smart to ask prospective letting agents how much experience they have in letting and managing your type of property. Have a browse of the properties on their books already, remembering to tick 'let agreed' so you can see if any similar to yours have recently been snapped up, as well as the rents they're commanding.
Review how well the letting agents are presenting their properties online. Have they put up high-quality photos that show each room in its best light? Is the description clear and engaging? Is there a floorplan? These factors can play an important role in turning a casual browse into a serious enquiry.
Be sure to ask them how the local rental market is performing, how long properties are taking to let and whether they have a list of people they know are looking for a property like yours.
Perhaps most importantly, hire someone you like and feel you can trust. Instinct is a powerful thing!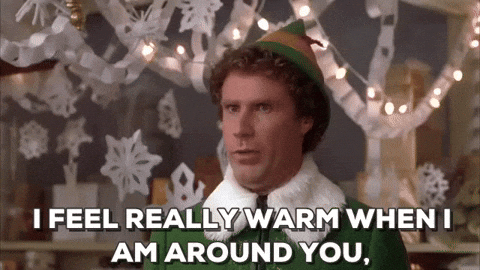 4) Check they're a member of a professional body
Letting agents who are members of the National Approved Letting Scheme (NALS), or one of its official supporting bodies (ARLA Propertymark, RICS and NAEA), must adhere to strict codes of conduct put in place to reassure both landlords and tenants that they can be trusted. They should also be registered with the Property Ombudsman Service or Property Redress Scheme, should a dispute arise, as well as having adequate professional indemnity insurance.
Members of these bodies must belong to a client money protection scheme, which protects your tenant's rent and deposit and provides compensation to both tenants and landlords should there be any misuse. Nicely asking a tenant to pay again should a rogue letting agent run off with their money or go into administration isn't an option, so peace of mind that it'll be handled safely is important!
For a more detailed list of the standards NALS-licensed letting agents agree to meet, see here, but they include: advising on how to value your let, explaining your landlords rights and responsibilities, carrying out Right to Rent checks, offering insurance advice, sorting out the tenancy agreement, registering the deposit legally, collecting rent, responding to tenant enquiries and, come the end of the tenancy, serving notice and collecting the keys.
5) Put yourself in your tenant's shoes
Remember that a renter's experience with a letting agent will have a huge impact on whether or not they decide to move in to your property, let alone stay. Put simply: if they're fed up, they'll take their business elsewhere.
It's worth asking letting agents how much they currently charge tenants for admin (tenants and landlords are sometimes double-charged 😠). Since these fees are legal until the new law comes in, avoid any that make renters fork out unreasonable sums of money for basic services.
Consider posing as a tenant and contacting a string of letting agents to see how they conduct themselves. Do they get back to you quickly? Do they offer to show you around the property? Do they come across as friendly and informative?
If this all sounds like a bit of a bore, you'll be relieved to hear that Movebubble - or our lovely renters, anyway - has done it for you! Our 'find a letting agent' tool brings up rankings of the best letting agents near you, as ranked by the tenants themselves. So you'll know straight away where to focus your enquiries. Bingo.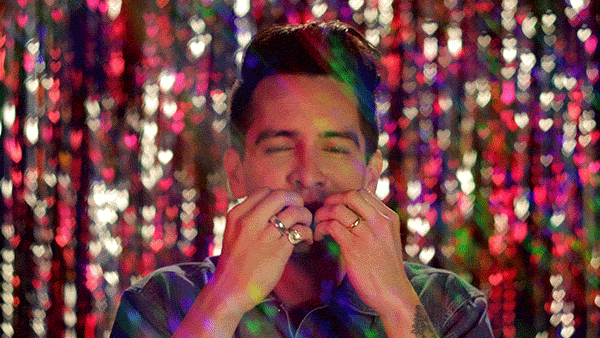 6) Get talking to other local landlords
Personal recommendation from others doing what you hope to do can be hugely helpful, especially if you know and trust the person. There might be a local online forum or Facebook group you can join to scout out fellow landlords who know the area and its letting agents.
If not, ask the letting agents on your shortlist to supply you with a couple of references from landlords on their books - the good ones will be happy to oblige.
7) Find out how they plan to advertise your property
Letting agents have a string of tricks up their sleeves when it comes to finding tenants sharpish. They can explain how they will market your property, be it putting up a 'To Let' sign outside and putting an ad in the local paper to listing your house on online property portals and apps such as Movebubble.
Bigger letting agencies with multiple branches are likely to have more marketing resources, but smaller companies may have more intimate local knowledge and be better at pinpointing promotion. Don't discount either before talking to them.
8) Make sure you'll be able to contact them
Letting agents that only open - and are therefore only contactable - from 9-5, Monday to Friday, can be frustrating. If you'll also be in the office then, it leaves you little time to get in touch and talk through any questions or problems.
If you're going to struggle, then so will prospective tenants, who may only be able to view your property early in the morning, later in the evening or at weekends. Check whether anyone from the agency will be available outside traditional working hours and count it as a big plus if so.
9) Confirm how long their notice period is
Typically, letting agents ask that you give them two months' notice in writing before ending your property management contract (these tend to last from six to 12 months to stop landlords dumping them as soon as a tenant is in place). Be wary if they ask for much more and run a mile if they demand six months!
Be sure to agree a termination clause and specify it in your contract before signing it. If in doubt, ask a property lawyer to look over it first and explain anything you don't understand.
10) Let Movebubble help!
If you haven't already tried our awesome letting agent search tool, do give it a go. It's so easy to use. Just pop in your postcode to bring up a ranking of the best letting agents near you, as rated by Movebubble's renters. Compare their performances side by side before selecting those you like the look of and sending through enquiries.
It's the quickest way to find your perfect match ❤️.