Becoming a landlord is exciting, but more than a little daunting. There's a seemingly endless list of things to get your head around, from making sense of the Landlord and Tenant Act and getting a handle on your legal rights and responsibilities, to finding the right letting agent for you.
Have a read of our ultimate guide for new landlords looking for a buy-to-let property in London, and you'll soon realise that finding your first tenants needn't be mind-bogglingly stressful.
Where should I invest in property in London?
Look for areas undergoing or due to undergo regeneration - these offer the best potential for house price growth as improved transport links, employment opportunities and new facilities increase demand. In north-west London, there's a multi-billion regeneration project planned for Cricklewood and Brent Cross, set to complete by 2022 and another for the Greenwich Peninsula down south. Tottenham, White City and Wembley are set to benefit from an injection of funds too!
Be sure to check out rental demand before you buy; there's no use investing in a property if there'll be no rental income coming in while you wait for its value to appreciate, costing you thousands and forcing you to sell up prematurely 😱. Parts of central London struggle due to high prices, but houses generally don't sit empty for long in the south-east, thanks to speedy access into the City.
Check out rental demand before you buy; there's no use investing in a property if there'll be no rental income coming in while you wait!
Look up local average rental yields - that is, the yearly rental income as a percentage of a property's value. East London is the winner here - head for Stratford, where regeneration kickstarted by the 2012 Olympics is continuing apace and rental yields average at around 5 per cent. Bexley south of the river, where average house prices are among the lowest in the capital and average rental yields are pushing 7 per cent, is another good bet.
When is the best time of year to put my house up for rent?
For the best chance of quickly 'locking in' a tenant, list your property in July, when the market peaks. Students will be searching for a house to move into before starting their courses in September, graduates are starting jobs and families are keen to settle kids into a new home before the school year begins.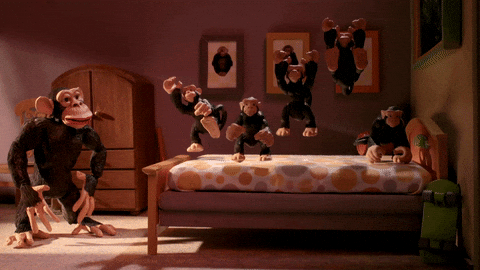 February is another strong bet, with renters shrugging off the post-Christmas January slump to tackle a popular new year's resolution: move house!
There are many legal responsibilities that a landlord should keep in mind, let's have a look at the most important things to consider when you decide to put your property up for rent:
Check a tenant's 'right to rent' by asking to see proof of immigration status, such as a passport. It's a criminal offence not to!
Provide your tenant/s with an Energy Performance Certificate for your home, a gas safety certificate and a copy of the government's 'how to rent' guide (as an attached PDF is fine).
Protect the tenancy deposit with an authorised deposit protection scheme within 30 days of receipt, then send your tenant prescribed information about it.
Repair anything that goes wrong with the structure of a property, including issues with the roof, walls, drainage and chimney.
The gas, electricity and water supplies should also be kept safe and working, with a gas safety check done every 12 months by a qualified engineer.
Install at least one (working!) smoke alarm on every floor.
Give 'reasonable notice' before accessing the property if required - this can be laid out in the tenancy agreement. Otherwise, leave your tenant to enjoy the home without interference.
Get a licence if you want to rent out a HMO (house in multiple occupation) - that's a property rented by at least five people from more than one household, sharing communal facilities. Beware, there's an 'unlimited fine' if you don't!
Get a court order and give notice in writing if you want to evict your tenant/s before the tenancy period outlined in their contract has expired. Forcing a tenant to leave without following the official procedure is illegal - so don't be rash!
Should I rent out my property as a long-term let or put it on Airbnb?
Renting our your property short-term on accommodation-sharing platform Airbnb has been all the rage since the Government's reformed buy-to-let tax rules started coming into effect. It's super easy to use: you simply list your property free of charge and the company takes 3 per cent commission from you per booking.
Short-term lets tend to demand higher rates but there's a lot of competition, they require more management and income isn't always steady, making that pesky cash flow tricky to manage 😬.
Crucially - and this is a big con if you're buying to let - you can only legally short-term let your 'entire place' for 90 nights per calendar year. There are ways to get around this, involving applying for planning permission for a 'change of use', but it's a bit of a faff.
Traditional long-term rents, let on the private rental market, offer more financial stability. The landlord typically rents out their property for at least six months (note that most buy-to-let mortgage lenders demand this!), with tenants regularly paying a fixed amount of rent, as laid out in a tenancy agreement.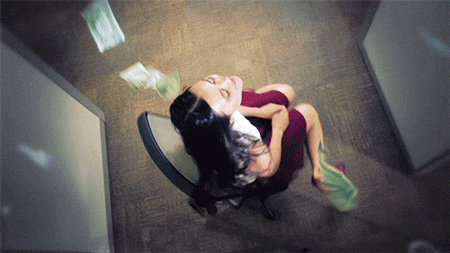 However, you can't raise the rent halfway through the contract and you'll be dealing with the same tenants for a long time: great if they're responsible and pay on time, not so great if they don't!
Fortunately, letting agencies are on hand to help keep your property occupied, collect the rent, act as a mediator and generally do the boring stuff for you. Movebubble helps you choose a letting agent by comparing their renter ratings, response times and more, leaving you in the best hands possible! 😉
One major difference involves tax (*shudder*). Traditional landlords are slowly losing their tax relief benefits, forcing them to pay more income tax, but if you let through Airbnb, you can earn £7,500 a year tax-free thanks to 'rent a room relief'. Be warned though: there's talk of this being scrapped in a bid to increase the supply of affordable long-term rentals.
Choosing which route to go down can be baffling; as you can see, there are pros and cons to both!
How will the tenant fee ban affect landlords?
Tenant fees are charges tenants are asked to pay before, during and at the end of their tenancy. There's a long list of things they're made to cough up for, including credit checks, inventories and referencing, with no cap on the costs.
But from spring 2019, tenant fees will be banned, saving the UK's tenants around £240 million a year, according to government figures.
The responsibility for payment will land on the service provider. That's you, the landlord.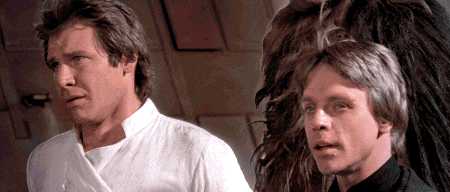 Letting agents, many of whom have been pocketing hefty sums from these fees (an average of £404 per new tenancy, according to non-profit organisation Generation Rent), will also lose out. They'll need to recoup those losses, so may end up charging landlords more. That said, they'll also be competing more ardently for your business, so may deem making their in-house operations more efficient a smarter strategy.
Of course, one way for you to cover this increased cost will be to raise the rent, but note there will be some restrictions coming into play: you won't be able to offset the tenant fee ban by charging more rent for the first half a tenancy then dropping it down afterwards, and deposits will be limited to six weeks rent, maximum.
How to handle a rent increase
Be wary that tenants will be shopping around in search of the best deal, especially in London, but if you do decide to raise the rent - either in response to the tenant fee ban, rising demand or your own financial needs, you need to make sure you do so fairly and legally!
It probably goes without saying that you can't raise the rent up mid-way through a fixed term tenancy. However, you're free to propose an increase before a new contract is signed. This sum is up to you and need not be in line with the London average annual rental increase, but be sure to research local market rates first so your property isn't left empty. Remember it costs money to re-let a house.
If your tenants pay on time, have been looking after your property and you'd like them to stay, you might consider offering some property improvements or a longer fixed term tenancy renewal in exchange for hiking up their rent.
Be sure to research local market rates first so your property isn't let empty. Remember it costs money to re-let a house!
Give at least one month's notice in writing for tenancies shorter than a year and six months notice for a year or longer, so that tenants have time to decide whether to stay or go.
In a rolling periodic tenancy, you can increase the rent yearly without a tenant's agreement, so long as you give one month's written notice.
How to choose a good letting agent
Letting agents are typically responsible for finding you tenants, arranging the let, collecting the rent and managing your rental property. Prices vary but landlords can expect to pay letting agents between 10 and 15 per cent of their monthly rent.
Plenty of landlords self-manage their lets but if your spare time is at a premium, you don't live nearby, you're inexperienced, or simply don't want to have to deal with tenants and paperwork more than you have to, using a letting agent can be well worth the money.
Key things to look out for include checking that a letting agent: is a member of a professional standards body; knows the local market like the back of their hand; is experienced in letting similar properties; has opening hours that fit with your schedule; and, ideally, already has tenants in mind they suspect will be interested in your new listing…
Consider online letting agents as well as traditional high street letting agents, particularly if you want to retain more control over marketing your property. Online letting agents tend to be more available during out of office hours, or have live chat support on site, but high street letting agents may be able to offer more hands-on help when it comes to showing prospective tenants around.
Want the good news?
Here at Movebubble, we've done the hard part for you by making it easy to choose a good letting agent using our awesome online search tool. Simply search your postcode to unlock a list of reliable and responsive local agents who list their properties on our app - the fastest growing rental platform in London. Check out their ratings, as decided by our discerning renters and compare their performances side by side, before selecting the ones you like and quickly sending through enquiries.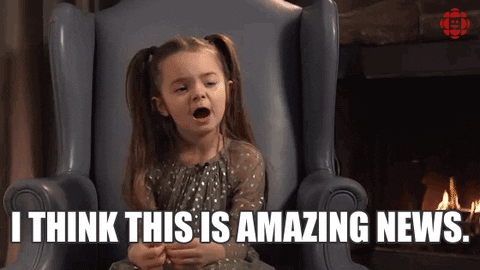 Isn't it?! Happy landlording 😎