Letting agents exist to make your life easier by keeping your tenants happy and your property profitable. If you're not happy with the service yours is delivering, acting on your dissatisfaction is not only justified, but smart too. This is a business you're running, after all.
Perhaps you're anxious that changing letting agent - particularly mid-tenancy - will be more hassle than it's worth? Or maybe you didn't realise that ditching a shoddy letting agent was an option at all?
Luckily, it most definitely is, so there's no excuse for your letting agent to start cutting corners and causing you a headache. Sacking your letting agent needn't be daunting or stressful either, so long as you have a good grasp of your landlord rights and responsibilities, as outlined below 😉.

There's no need to panic about finding another, better one, either. That's where Movebubble comes in, teaming you up with the most highly-ranked letting agents in your area, as rated by the renters themselves.
Simply search your postcode to bring up a list of the best letting agents near you and whiz over some enquiries. It couldn't be simpler, or more reassuring. Because no landlord whats to fire a letting agent only to end up with another even worse one, do they?!

Here's the lowdown on everything you need to know before you can excitedly bring an awesome, new, Movebubble-approved letting agent on board!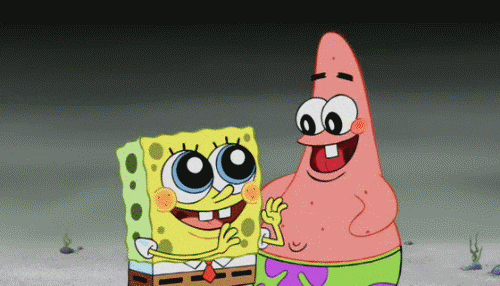 1) Check your letting agent contract carefully

Chances are, you're tied into a fixed term contract with your letting agent. This is to protect them against being dumped by a landlord as soon as they've found a tenant and settled them into the property. Most letting agent contracts run for between six months and a year but others may run until the current tenant moves out - check yours carefully to be sure.

Some letting agent contracts include a clause stating that a fee will be charged in the case of an early termination, often equivalent to one month's rent.

How much written notice you're required to give your letting agent should be written into your contract, too. This is often three months, but again, this can vary. If you're nearing the end of your contract, giving one to two months' notice is usually considered reasonable.

2) Don't worry about changing letting agents mid-tenancy

If you're struggling with your current letting agent then your tenants probably are too! If so, they'll be delighted to hear that the management of their rental home is changing, which might make them more likely to extend their tenancy.

The only contract your tenants have is with you, the landlord. The letting agent is the middle-man, acting on your behalf. They do not 'own' your tenants in any way, even if they were the ones to find them - a job you probably paid them an extra fee for at the time!

In many ways, it's easier to switch letting agents during a tenancy as it allows the new one to hit the ground running. Once notice has been served and a new letting agent chosen, they'll get in touch with your old letting agent to request copies of all the necessary admin. They'll also contact your tenants to say hello, inspect the property and reassure them that they'll be in good hands.

3) If the letting agent breaches their contract, cancel it!

Landlords are legally entitled to cancel their contract with their letting agent if the latter has breached it in any way, such as failing to register the tenant's deposit or carry out Right to Rent checks.

If you need to seek compensation for any financial damages, you are within your right to take the letting agent to court 🙇. However, if they're a member of the National Approved Letting Scheme (NALS), or one of its official supporting bodies (Arla Propertymark, RICS, NAEA), it's best to try and resolve any issues through their services first, before threatening court action. These organisations have strict codes of conduct that all members must follow and will take your complaints seriously.

Many letting agents are also registered with the Property Ombudsman Service or Property Redress Scheme. Contact them for advice on how to proceed with a grievance.

4) Remember that not all letting agents are the same

It's easy to tar all letting agents with the same brush once you've had a subpar experience with one. But remember - there are thousands of letting agents in London alone and many are skilled, experienced and professional.

If you're wary of having to endure another stressful experience, your best bet is to compare how renters are rating your local letting agents' services - the higher the rating, the more satisfied the renter, and the more likely they are to want to stay put in their rental property!

Why not run a quick search of the the best letting agents near you that have already been given a big thumbs up by our happy tenants and send over an enquiry today?

Enjoy your easier life! 😌